Johnson Concrete Waterers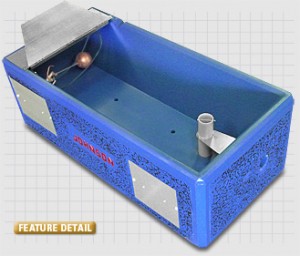 Welcome to Johnson Concrete Products… your premier manufacturer of quality cattle waterers. Designed for the most punishing environments, our livestock waterers stand the test of time and deliver performance unequaled in the industry. We pride ourselves on fast, courteous and dependable service and we always deliver when promised. It's why thousands of dairy ranchers and cattlemen depend on Johnson Concrete Products year after year.
Please browse our online product catalog by clicking on any model below for full specs. If you have any questions, please feel free to call our toll-free number (800-752-1670) for prompt service.